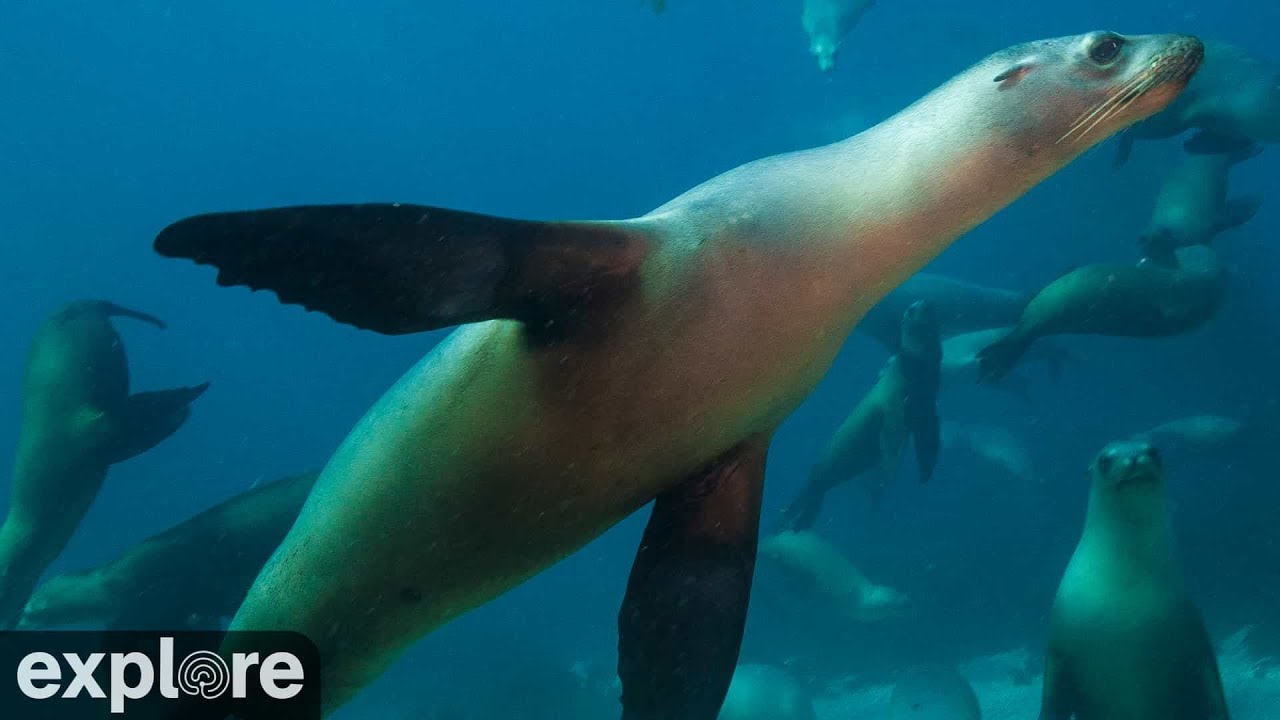 Ocean View Webcam of the Channel Islands
Channel Islands National Park Webcam
Channel Islands National Park provides live webcams for visitors to observe the wildlife and natural beauty of the islands from the comfort of their own homes. The park has several webcams located on different islands and habitats, providing a variety of perspectives on the park's natural resources.
One popular webcam is located on Anacapa Island and provides a live view of the island's iconic lighthouse and surrounding landscape. Another webcam is located on Santa Cruz Island, and provides views of the island's pier, harbor, and surrounding waters. Additionally, the park has a live underwater webcam that provides a unique view of the kelp forest ecosystem, showcasing a variety of marine life such as fish, sea urchins, and sea stars.
The webcams are available 24 hours a day, seven days a week, and are free to view. They are particularly useful for people who are unable to visit the islands in person, or for those who want to get a sense of the conditions on the islands before planning a trip.
It's important to note that the webcams are subject to weather and technical difficulties, so visitors should check the park's website for updates on any outages or issues that may affect the webcams. Overall, the webcams are a great way to experience the beauty and diversity of Channel Islands National Park from afar.
About Channel Islands National Park
Channel Islands National Park is a United States national park located off the coast of Southern California. The park includes five of the eight Channel Islands: Anacapa, Santa Cruz, Santa Rosa, San Miguel, and Santa Barbara. The islands are known for their unique natural and cultural resources, including marine ecosystems, rare plants and animals, and archaeological sites that date back over 10,000 years.
Visitors to Channel Islands National Park can engage in a variety of activities, such as hiking, camping, kayaking, snorkeling, and wildlife viewing. The islands are home to a diverse array of wildlife, including seals, sea lions, dolphins, whales, and over 145 species of birds. The park is also home to some of the world's most diverse kelp forests, which support a rich ecosystem of fish, invertebrates, and other marine life.
In addition to its natural resources, Channel Islands National Park also has a rich cultural history. The islands were once home to indigenous people who lived off the land and sea, and evidence of their ancient villages and artifacts can still be found on the islands today. Later, the islands were used for ranching, farming, and military purposes. Today, the park works to preserve these cultural resources and share their stories with visitors.
To visit Channel Islands National Park, visitors must take a boat or plane to the islands, as there are no bridges or ferries that connect the islands to the mainland. The islands are accessible year-round, although weather and sea conditions can affect transportation schedules and park operations.