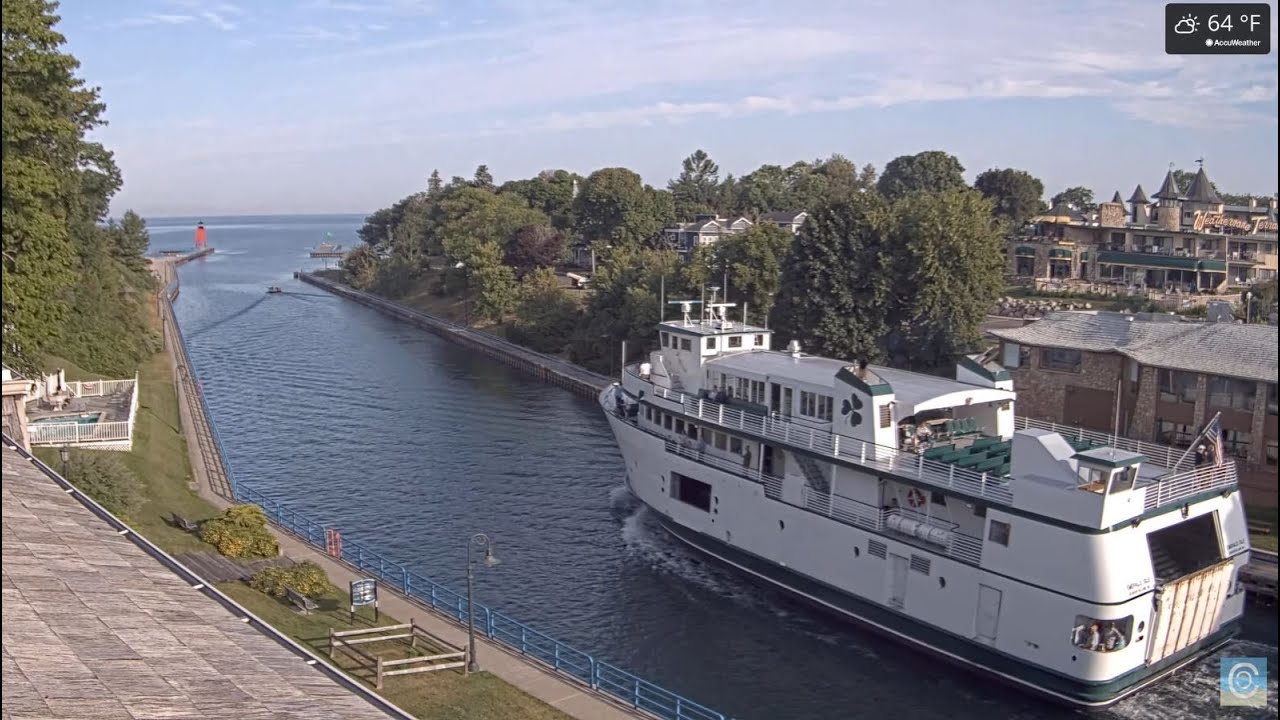 Webcam View of the Charlevoix Canal
Scenic webcam view of Lake Michigan
The Charlevoix Canal, also known as the Pine River Channel, is a man-made waterway located in Charlevoix, Michigan. It connects Round Lake to Lake Michigan and serves as an important waterway for recreational boating and fishing.
The canal was originally constructed in the late 1800s as a means of transporting lumber from the surrounding forests to the sawmills located on Round Lake. However, as the timber industry declined, the canal became primarily used for recreational purposes.
Today, the Charlevoix Canal is a popular destination for boaters and fishermen. It is also home to several marinas, parks, and restaurants, making it a popular spot for tourists.
The canal is approximately 1,000 feet long and 150 feet wide, with a maximum depth of around 10 feet. It is a relatively shallow waterway, making it ideal for small boats and fishing. The canal is also known for its picturesque scenery, with views of Lake Michigan and the surrounding natural landscape.
Overall, the Charlevoix Canal is an important part of the local community and an iconic landmark in Charlevoix, Michigan.
Lake Michigan Webcam
Lake Michigan is one of the five Great Lakes of North America, located in the eastern part of the United States. It is the third-largest Great Lake by volume and the fifth-largest freshwater lake in the world by volume.
The lake is approximately 307 miles long and 118 miles wide, with a maximum depth of 923 feet. It has a surface area of 22,404 square miles and a shoreline of approximately 1,640 miles, making it the largest freshwater lake entirely within the United States.
Lake Michigan is surrounded by four states: Michigan, Wisconsin, Illinois, and Indiana. It is an important waterway for shipping and commerce, with several major ports located along its shores.
The lake is also a popular destination for recreational activities, such as swimming, boating, fishing, and camping. It is home to several state and national parks, including Sleeping Bear Dunes National Lakeshore, Indiana Dunes National Park, and Hiawatha National Forest.
Lake Michigan is known for its clear, blue waters, sandy beaches, and diverse ecosystem. It supports a variety of fish species, including lake trout, walleye, perch, and salmon, as well as several rare and endangered species, such as the Piping Plover and the Pitcher's Thistle.