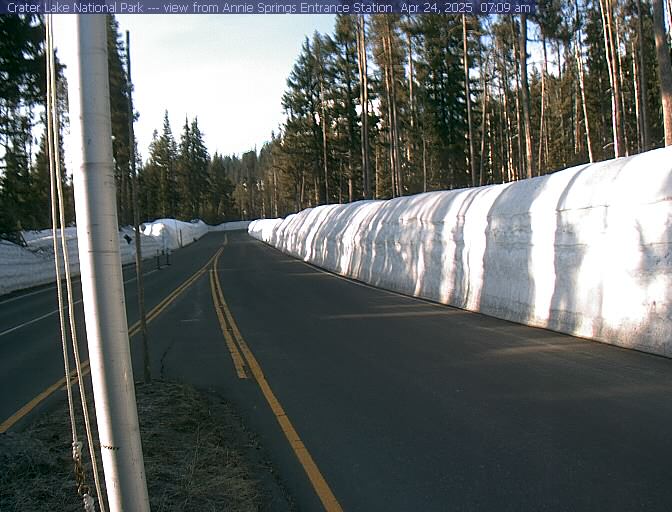 Webcam at Annie Springs Entrance
Annie Springs – Crater Lake Webcam
Annie Springs Entrance is one of the main entrances to Crater Lake National Park, located in southern Oregon. It is situated on the south side of the park and provides access to several scenic viewpoints and trails.
From the Annie Springs Entrance, visitors can drive along Rim Drive, a 33-mile scenic road that circles the rim of Crater Lake. The road offers stunning views of the lake, which is known for its deep blue color and clarity, as well as the surrounding forests and mountains.
In addition to driving along Rim Drive, visitors can also explore the park on foot by hiking one of the many trails accessible from the Annie Springs Entrance. The park offers a variety of trails, ranging from short, easy walks to more challenging hikes that offer breathtaking views of the lake and surrounding landscape.
The Annie Springs area itself is also home to several attractions, including the Pinnacles Trail, a short but scenic trail that winds through a unique geological formation, and the historic Annie Springs Ranger Station, which offers interpretive exhibits and educational programs about the park's natural and cultural history.
Overall, the Annie Springs Entrance is a popular and accessible way to explore the natural beauty and unique features of Crater Lake National Park.