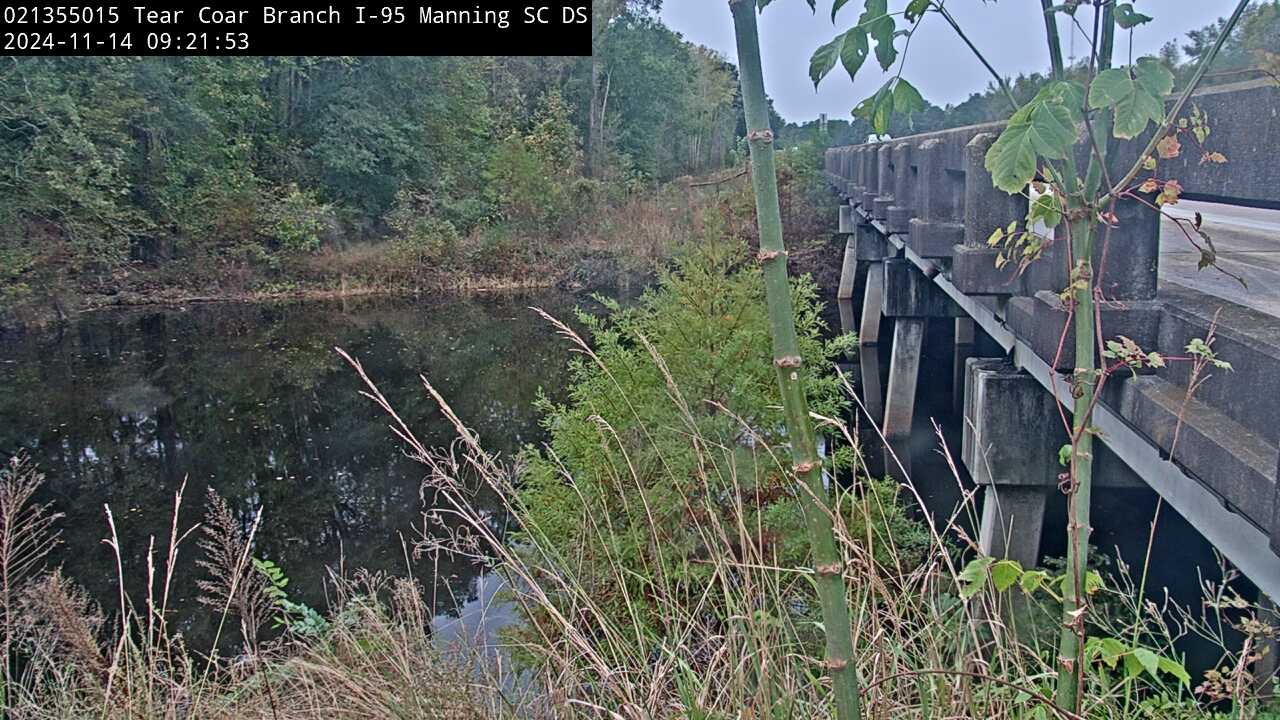 Webcam Near Manning, SC
The webcam shows the Tearcoat Branch near I-95. The Tearcoat Branch is a small stream located in South Carolina that flows through the Francis Marion National Forest.
The Tearcoat Branch is a blackwater stream that flows through a swampy area and eventually merges with the nearby North Santee River. The stream provides habitat for a variety of aquatic wildlife, including fish, turtles, and alligators.
The Tearcoat Branch is surrounded by dense forest and is a popular destination for outdoor enthusiasts, including hikers, birdwatchers, and anglers. The Francis Marion National Forest offers many recreational opportunities, including camping, boating, and fishing.
Francis Marion National Forest
The Francis Marion National Forest is a 259,000-acre (1,050 km²) protected area located in the Lowcountry region of South Carolina, United States. The forest was named after Francis Marion, a Revolutionary War hero who was known as the "Swamp Fox" due to his ability to outmaneuver British troops in the swamps of eastern South Carolina.
The forest is managed by the U.S. Forest Service and offers a wide range of recreational opportunities for visitors, including hiking, camping, fishing, boating, and hunting. There are also several trails for off-road vehicles, mountain biking, and horseback riding.
The Francis Marion National Forest is home to a diverse array of wildlife, including black bears, wild turkeys, alligators, and the endangered red-cockaded woodpecker. The forest contains a mixture of wetlands, forests, and sandhills, which support a variety of plant and animal species.
One of the most popular attractions in the forest is the Swamp Fox Passage, a 47-mile hiking and biking trail that winds through the forest and offers stunning views of the surrounding landscape. The forest is also home to several campgrounds, including the Buck Hall Recreation Area and the Wambaw Creek Wilderness Area.
Overall, the Francis Marion National Forest is a beautiful and ecologically diverse area that provides visitors with a unique outdoor experience in the heart of the Lowcountry.