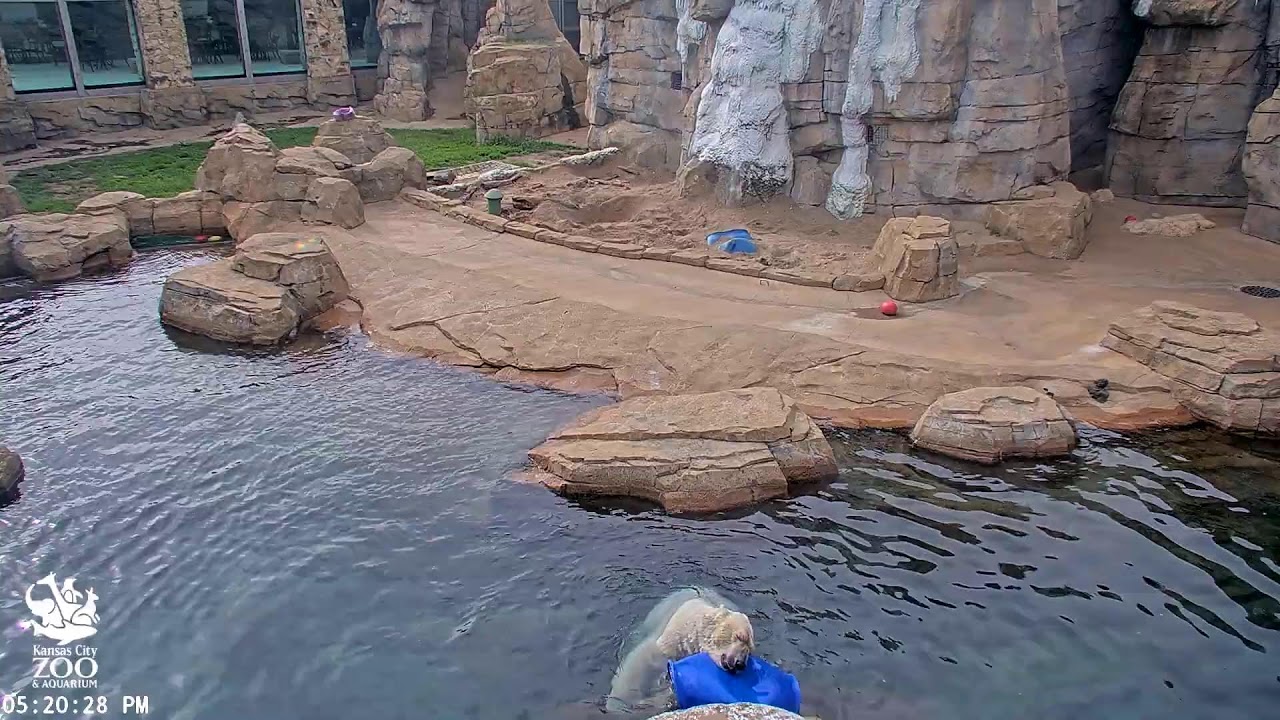 Polar Bear Webcam at the Kansas City Zoo
Polar Bear Cam
The Polar Bear Cam at the Kansas City Zoo is a webcam showing the polar bear exhibit. See a polar bear on this live-streaming webcam.
The Kansas City Zoo is a 202-acre zoological park located in Kansas City, Missouri, in the United States. The zoo is home to more than 1,700 animals from around the world and attracts over one million visitors annually. Here are some highlights and facts about the Kansas City Zoo:
Exhibits and Animals: The Kansas City Zoo features several animal exhibits, including the African savanna, where visitors can see elephants, zebras, giraffes, and other African animals. The zoo also has a penguin exhibit, a tiger exhibit, a kangaroo exhibit, and an orangutan exhibit, among others. In addition to the animals, the zoo has several attractions, such as a train ride and a carousel.
Conservation and Education: The Kansas City Zoo is committed to conservation and education. The zoo participates in several conservation programs, including the Species Survival Plan (SSP), which is a breeding program for endangered species. The zoo also offers educational programs for children and adults, such as zoo camps, behind-the-scenes tours, and animal encounters.
Events and Activities: The Kansas City Zoo hosts several events and activities throughout the year. In the summer, the zoo offers a concert series, where visitors can listen to live music while enjoying the zoo's attractions. During the holiday season, the zoo transforms into a winter wonderland, with thousands of holiday lights and decorations.
Accessibility and Amenities: The Kansas City Zoo is wheelchair and stroller accessible, and offers rentals of both for visitors who need them. The zoo has several restaurants and snack stands, as well as picnic areas for visitors who prefer to bring their own food. There are also several gift shops throughout the zoo, offering souvenirs, gifts, and snacks.
Overall, the Kansas City Zoo is a popular attraction in the Midwest, offering visitors the opportunity to see and learn about a wide variety of animals from around the world, participate in conservation efforts, and enjoy family-friendly activities and events throughout the year.