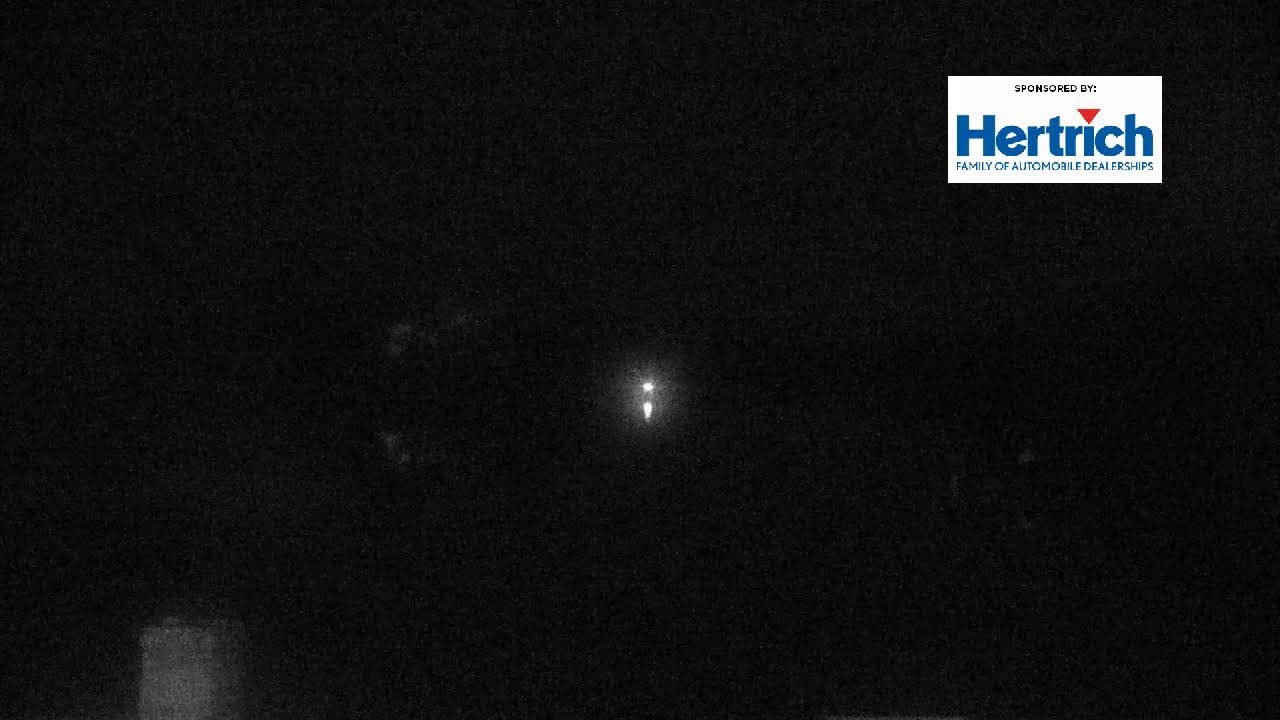 Easton, MD Live Streaming Webcam
Hertrich Weather Cam is sponsored by the Hertrich dealerships of Maryland.
About Easton, MD
Easton is a town located on the Eastern Shore of Maryland, United States. Here is some information about Easton:
Location: Easton is the county seat of Talbot County and is situated in the heart of Maryland's Eastern Shore region. It is approximately 70 miles southeast of Baltimore and 90 miles east of Washington, D.C. The town is surrounded by picturesque rural landscapes, including farmland, forests, and waterways.
History: Easton has a rich history dating back to the colonial era. It was established in 1710 and played a significant role in the region's agricultural and maritime industries. The town grew and prospered over the years, becoming a center of commerce, trade, and cultural activities.
Charm and Architecture: Easton is known for its small-town charm and well-preserved historic architecture. The town features numerous beautifully restored buildings, including Federal-style and Victorian-era homes, which add to its unique character. The historic downtown area offers a blend of boutique shops, art galleries, restaurants, and cafes.
Arts and Culture: Easton has a vibrant arts and cultural scene. The town is home to the Avalon Theatre, a historic venue that hosts live performances, concerts, and film screenings. The Academy Art Museum showcases a diverse range of artwork and offers art education programs. The town also hosts several festivals and events throughout the year, including the annual Waterfowl Festival, which celebrates the region's rich wildlife heritage.
Outdoor Recreation: The natural surroundings of Easton provide ample opportunities for outdoor activities. Nearby waterways, including the Tred Avon River and Chesapeake Bay, offer fishing, boating, and sailing. The region is also popular for birdwatching, kayaking, and paddleboarding. Easton is surrounded by parks and nature preserves, providing trails for hiking, biking, and picnicking.
Culinary Delights: Easton boasts a burgeoning culinary scene, with a variety of restaurants and eateries offering diverse cuisines. From seafood and farm-to-table dishes to international flavors, there are options to suit various tastes. The town also hosts a weekly farmers market, where locals and visitors can purchase fresh produce, baked goods, and artisanal products.
Community and Quality of Life: Easton has a close-knit community with a strong sense of pride in their town. The area is known for its friendly residents, safe neighborhoods, and a high quality of life. The town provides essential services, excellent schools, and a range of recreational facilities to its residents.
Overall, Easton, MD, offers a blend of history, natural beauty, cultural attractions, and a welcoming community. Whether you're interested in exploring its rich heritage, enjoying outdoor activities, or savoring local cuisine, Easton provides a charming and enjoyable experience for residents and visitors alike.
About the Tred Avon River
The Tred Avon River is a tributary of the Chesapeake Bay, located on the Eastern Shore of Maryland, United States. It is one of several major rivers that flow into the Chesapeake Bay and plays an important role in the region's ecology and economy.
Here are some key points about the Tred Avon River:
Geography: The Tred Avon River stretches approximately 15 miles (24 kilometers) in length, running through Talbot County, Maryland. It originates near the town of Easton and flows southward, eventually merging with the Choptank River just before entering the Chesapeake Bay.
Scenic Beauty: The river is known for its picturesque landscapes, with scenic waterfront views, wooded shorelines, and numerous tributaries branching off from the main channel. The surrounding area features marshlands, farmlands, and a diverse range of wildlife.
Recreation and Water Sports: The Tred Avon River offers a variety of recreational activities for locals and visitors alike. Boating, sailing, kayaking, and fishing are popular pastimes on the river. Its calm waters and scenic surroundings make it an ideal spot for outdoor enthusiasts to explore and enjoy.
Environmental Importance: Like many rivers in the Chesapeake Bay watershed, the Tred Avon plays a vital role in the region's ecosystem. It provides habitat for various species of fish, shellfish, and waterfowl. Additionally, the river supports submerged aquatic vegetation, which serves as an essential nursery and feeding ground for many aquatic species.
Conservation Efforts: Due to its ecological significance, the Tred Avon River is the focus of various conservation and restoration efforts. These initiatives aim to improve water quality, reduce pollution, and preserve the natural habitats along the river. Local organizations, such as the Chesapeake Bay Foundation and the Midshore Riverkeeper Conservancy, work to protect and restore the health of the Tred Avon River and its watershed.
Historical Significance: The Tred Avon River has historical significance, with settlements and towns along its banks dating back centuries. The area around the river has witnessed the influence of Native American tribes, European colonization, and the development of agriculture and commerce. Today, it remains a place of historical charm, with historic sites, waterfront estates, and small towns that showcase the region's rich heritage.
Overall, the Tred Avon River is a cherished natural resource and a beloved destination for recreational activities, ecological preservation, and cultural appreciation on Maryland's Eastern Shore.