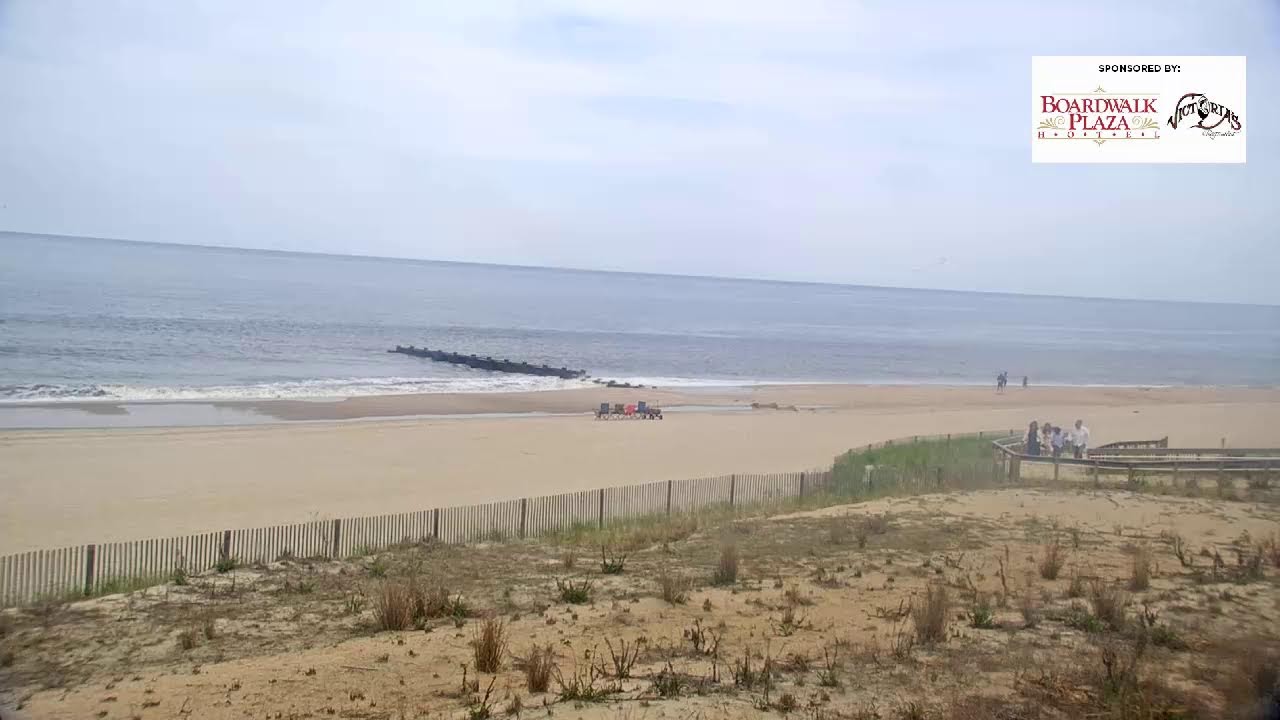 Rehoboth Boardwalk Webcam
Rehoboth Beach and Boardwalk Cam
Live streaming webcam of the Rehoboth Boardwalk with views of the Atlantic Ocean and beach.
Rehoboth Beach is a coastal city located in the southern part of the state of Delaware, USA. It is a popular summer destination for tourists and locals alike, known for its beautiful beaches, lively boardwalk, and vibrant downtown area.
The city's beach stretches for over a mile along the Atlantic Ocean, and offers plenty of space for swimming, sunbathing, and water sports. The beach is known for its clean sand, clear water, and family-friendly atmosphere. There are also several public parks and nature reserves nearby, such as Cape Henlopen State Park, which offers hiking trails, wildlife viewing, and fishing opportunities.
The Rehoboth Beach Boardwalk is another popular attraction, featuring a variety of shops, restaurants, and entertainment options. Visitors can enjoy classic boardwalk games and rides, such as skee-ball, bumper cars, and a Ferris wheel, as well as live music and street performers.
In addition to its beach and boardwalk, Rehoboth Beach is also known for its culinary scene, with a wide range of dining options available, from casual seafood shacks to upscale restaurants. The city is also home to several galleries and art studios, as well as a vibrant nightlife scene.
Overall, Rehoboth Beach is a charming seaside town that offers something for everyone, whether you're looking for outdoor adventure, family-friendly fun, or a relaxing getaway.