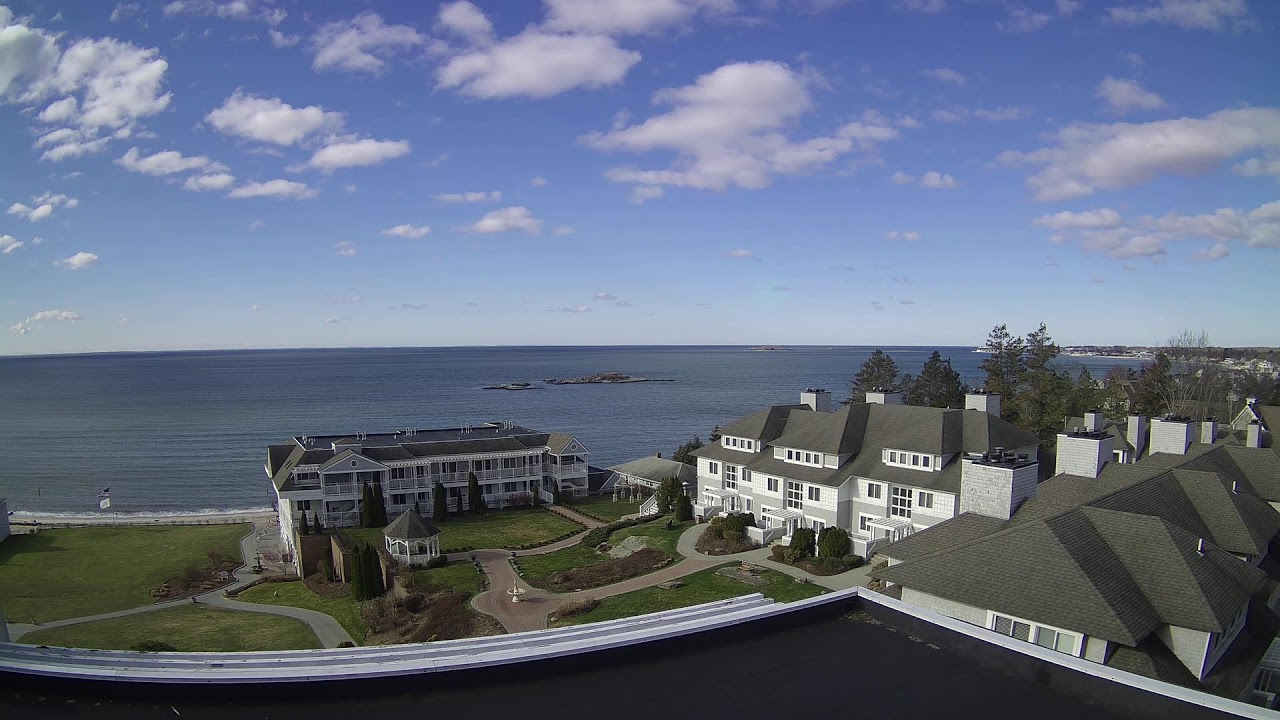 Ocean View Webcam in Westbrook Connecticut
Water's Edge Resort & Spa Webcam
Westbrook, Connecticut
See the Atlantic Ocean and Long Island Sound from this webcam with sweeping views.
Water's Edge Resort and Spa is a luxurious beachfront resort located in Westbrook, Connecticut, in the United States. The resort is located on the shore of Long Island Sound, with views of the water and nearby islands. It is within easy driving distance of several attractions, including the Mystic Seaport Museum, the Clinton Crossing Premium Outlets, and the Essex Steam Train and Riverboat.
Westbrook is a town located in Middlesex County, Connecticut, in the United States. Here are some things you might want to know about the town:
Location: Westbrook is located on the Connecticut shoreline, between the towns of Old Saybrook and Clinton. It is about 100 miles northeast of New York City and 100 miles southwest of Boston.
History: Westbrook was settled in the 1640s and was originally part of the town of Saybrook. It was incorporated as a separate town in 1840.
Attractions: Westbrook has several attractions for visitors to enjoy, including the Westbrook Town Beach, which offers swimming, boating, and fishing. The town also has several parks and nature preserves, including the Menunketesuck Greenway Trail and the Stewart B. McKinney National Wildlife Refuge.
Shopping and dining: Westbrook has a variety of shops and restaurants, including the Tanger Outlets Westbrook, which features over 60 brand-name stores. There are also several restaurants in town, ranging from casual beachfront cafes to upscale dining establishments.
Events: Westbrook hosts several annual events, including the Westbrook Lobster Festival in June and the Westbrook Fall Festival in October. The town also has a weekly farmers' market during the summer months.
Overall, Westbrook is a charming coastal town with plenty of natural beauty and recreational opportunities for visitors to enjoy. It is a great destination for a beach vacation or a relaxing weekend getaway.