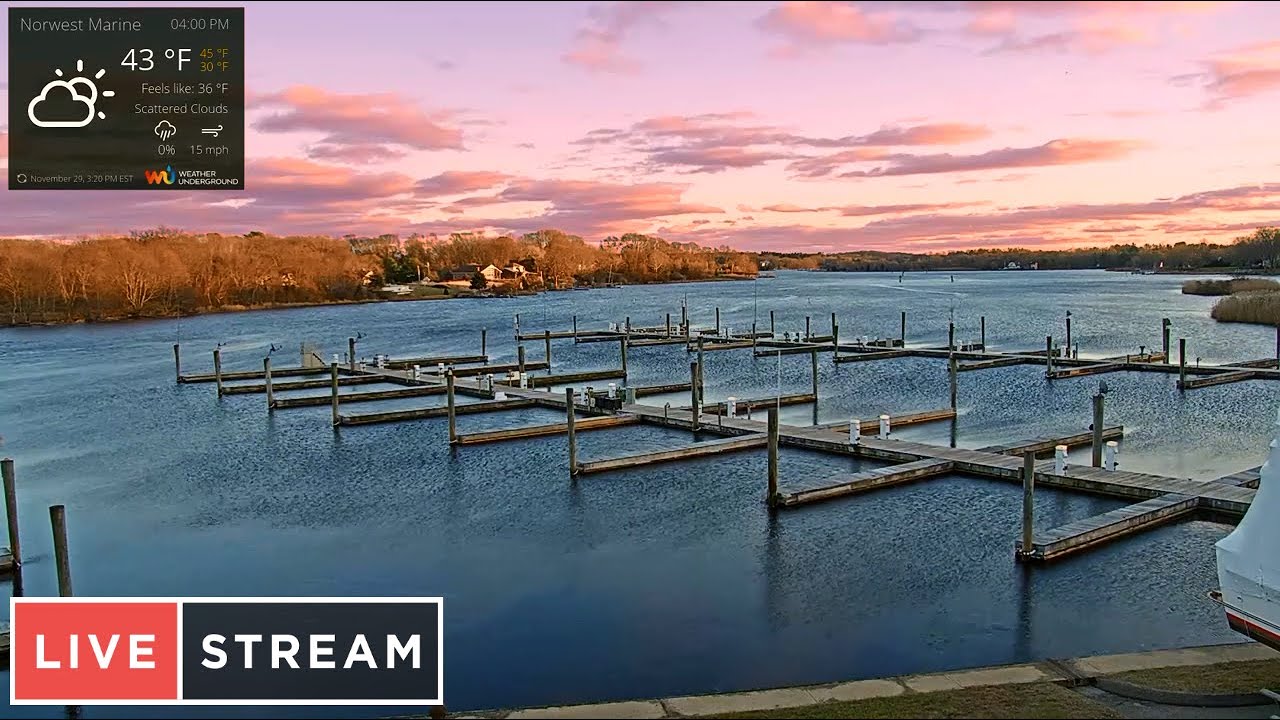 Norwest Marine in Pawcatuck, Connecticut Live Webcam
Pawcatuck River Live Stream
From Norwest Marine
Live view of Norwest Marine and the Pawcatuck River at the Connecticut-Rhode Island state line.
Pawcatuck is a village located in the town of Stonington in New London County, Connecticut, in the United States. Here are some things you might want to know about the village:
Location: Pawcatuck is located on the Pawcatuck River, which forms the border between Connecticut and Rhode Island. The village is adjacent to the town of Westerly, Rhode Island, and is about 50 miles southeast of Providence, Rhode Island, and 100 miles northeast of New York City.
History: Pawcatuck was originally settled in the 17th century and was named after the Pawcatuck River. The village was a center of shipbuilding and fishing in the 18th and 19th centuries, and many historic homes and buildings still stand in the village today.
Attractions: Pawcatuck has several attractions for visitors to enjoy, including the Mystic Aquarium and Institute for Exploration, which is located just across the river in Mystic, Connecticut. The village also has several parks and nature preserves, including the Barn Island Wildlife Management Area and the Watch Hill Lighthouse.
Shopping and dining: Pawcatuck has a variety of shops and restaurants, including several antique shops and art galleries. There are also several restaurants in the village, ranging from casual cafes to upscale dining establishments.
Events: Pawcatuck hosts several annual events, including the Pawcatuck River Duck Race in May and the Pawcatuck River Blessing of the Fleet in July. The village also has a weekly farmers' market during the summer months.