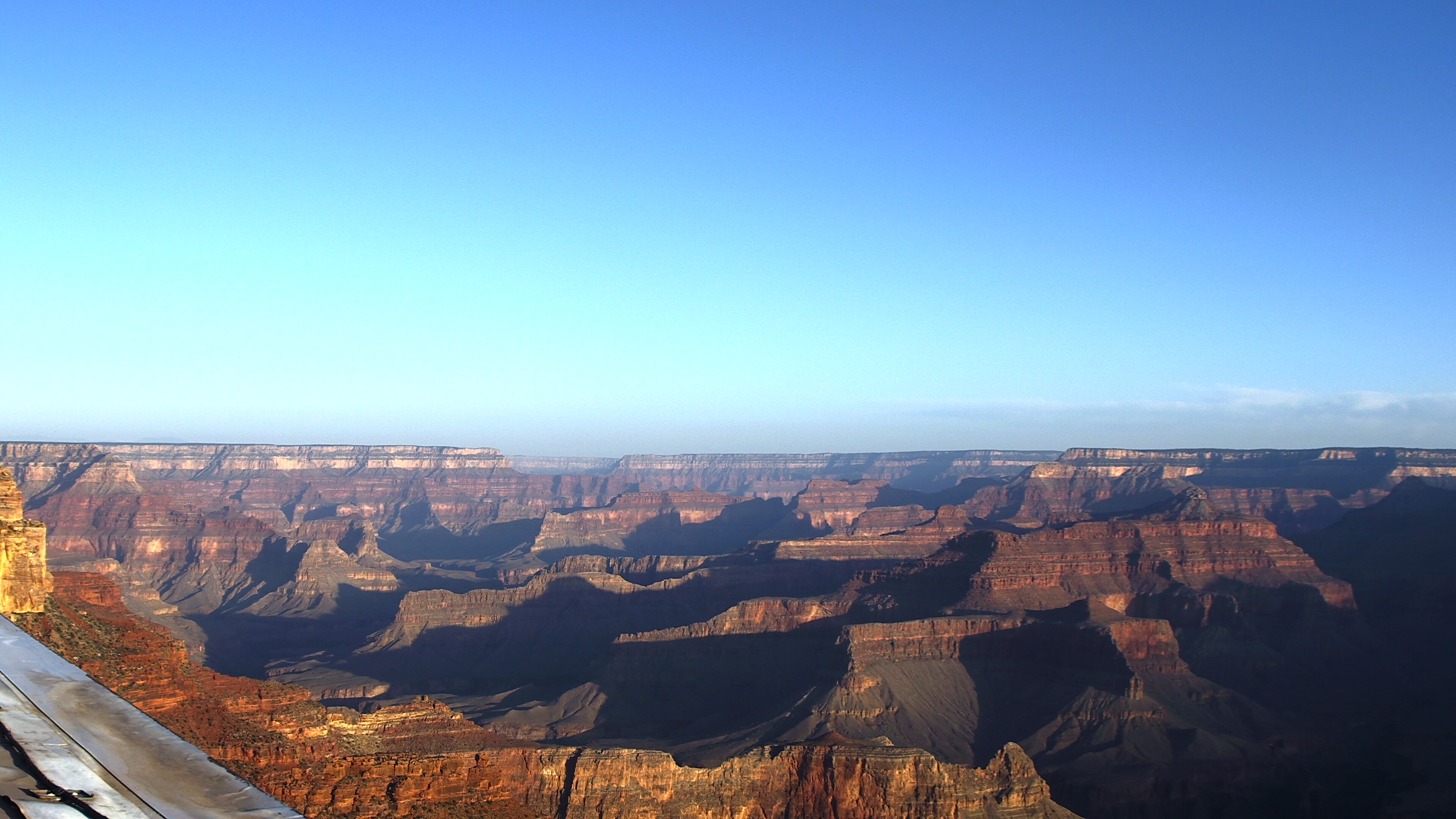 Grand Canyon Webcam at Yavapai Point
Grand Canyon Webcam View
At Yavapai Point
This webcam view is of the Grand Canyon at Yavapai Point looking north.
Yavapai Point is a popular viewpoint located on the South Rim of the Grand Canyon in Arizona, United States. It is named after the Yavapai people, who have inhabited the area for thousands of years.
Yavapai Point offers stunning panoramic views of the Grand Canyon, including views of the Colorado River, the Phantom Ranch, and the Bright Angel Trail. Visitors can see for miles in all directions, taking in the vast expanse of the canyon and its intricate rock formations.
In addition to its breathtaking views, Yavapai Point also offers several amenities for visitors. There is a large parking area at the viewpoint, as well as a shuttle stop for the park's free shuttle bus. There is also a visitor center located at Yavapai Point, which features exhibits about the geology and history of the Grand Canyon.
One of the most notable features of Yavapai Point is the Yavapai Geology Museum, which is located within the visitor center. The museum features interactive exhibits and displays that explain the geological history of the Grand Canyon, including how it was formed over millions of years by the Colorado River.
Overall, Yavapai Point is a must-visit destination for anyone traveling to the Grand Canyon. Its stunning views and informative exhibits make it one of the most popular and well-loved spots on the South Rim.