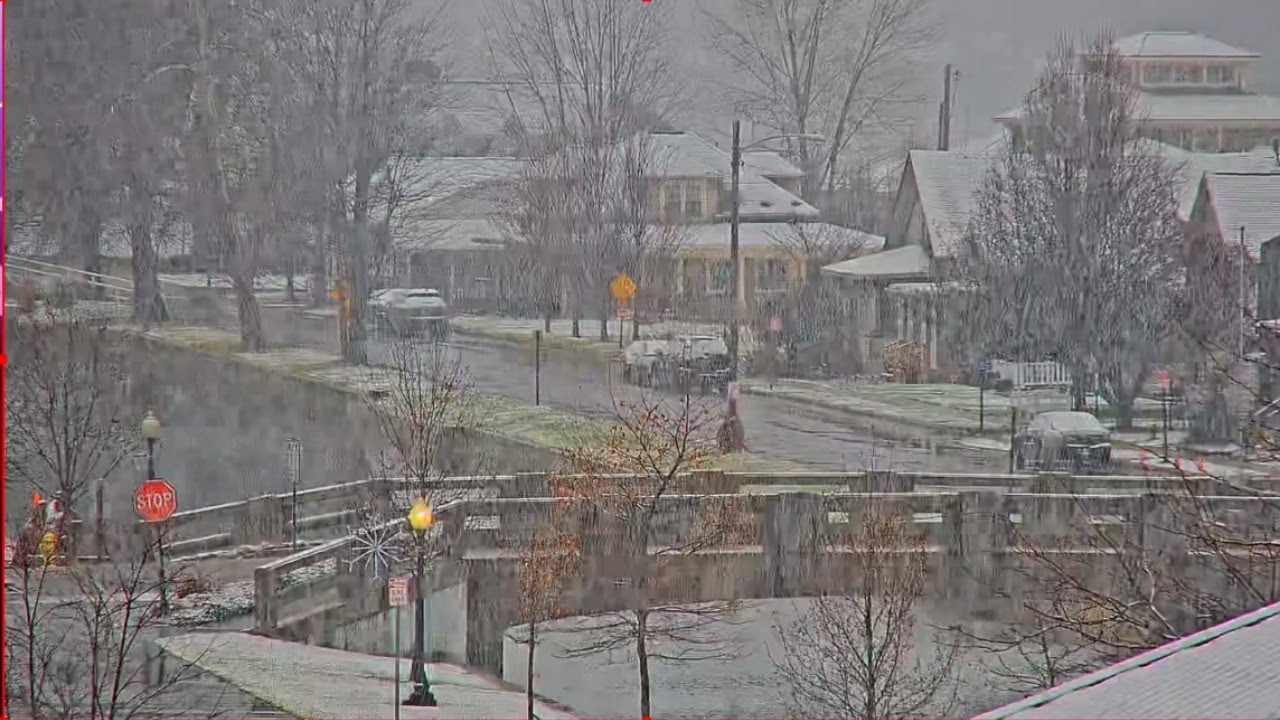 Winona Lake, Indiana Webcam
24/7 Webcam From the Village at Winona
Winona Lake is a town located in Kosciusko County, in the state of Indiana, United States. It is known for its picturesque lake, which is also named Winona Lake, and its rich history as a resort and vacation destination. Here's some information about Winona Lake:
Location: Winona Lake is located in northern Indiana, in Kosciusko County. It is situated approximately 100 miles east of Chicago, Illinois, and 140 miles north of Indianapolis, Indiana.
History: Winona Lake was founded in the late 19th century as a resort town by a group of Christian ministers and businessmen. They established a Bible conference and a summer resort on the shores of the lake, which attracted thousands of visitors seeking spiritual rejuvenation and recreational activities. Winona Lake became a popular destination for religious retreats, summer camps, and recreational activities such as boating, fishing, and swimming.
Winona Lake also played a significant role in the early 20th century as a center for Christian fundamentalist and evangelical movements. Many influential Christian leaders, including Billy Sunday, Billy Graham, and Dwight L. Moody, spoke at the Winona Lake Bible Conference, which was held annually in the town. The Winona Lake School of Theology was also established in the early 1900s and became a prominent institution for theological education.
Today, Winona Lake is a thriving community with a mix of year-round residents and seasonal visitors. It is known for its natural beauty, with the pristine Winona Lake and the surrounding parks offering opportunities for outdoor recreation, such as boating, fishing, hiking, and biking. The town is also home to several educational institutions, including Grace College and Grace Theological Seminary, which continue the town's historic association with Christian education.
Attractions: Winona Lake offers a variety of attractions for visitors to enjoy. Some of the popular attractions include:
Winona Lake: The lake itself is the main attraction, offering opportunities for boating, fishing, swimming, and other water activities. There are public beaches and parks along the shoreline, providing picnic areas, playgrounds, and scenic views.
Trails and Parks: Winona Lake has several parks and trails for outdoor enthusiasts. The Heritage Trail is a scenic walking and biking trail that winds around the lake and connects to nearby parks and attractions. The Winona Lake Limitless Park is an inclusive playground designed for children of all abilities, featuring accessible equipment and facilities.
Winona Lake Village: The Winona Lake Village is a charming area with a variety of shops, restaurants, and art galleries. It is a great place to explore, shop for unique gifts, and dine in local eateries.
Winona Lake Grace College Campus: Grace College, a private Christian liberal arts college, is located in Winona Lake. The campus offers beautiful architecture, green spaces, and cultural events that are open to the public.
Winona Lake Historical Society: The Winona Lake Historical Society operates a museum that showcases the town's rich history as a resort and vacation destination. The museum features exhibits on the town's founding, the Winona Lake Bible Conference, and other historical events.
Events: Winona Lake hosts various events and festivals throughout the year, including the Grace College & Village at Winona Festival of Music, Art, and Community, the Fat & Skinny Tire Fest (a cycling event), and the Trail of Scarecrows Festival during the fall season.
In summary, Winona Lake is a picturesque town in northern Indiana with a rich history as a resort and vacation destination, and a prominent center for Christian education and evangelical movements. Its beautiful lake, parks, trails, and cultural attractions make it a popular place for outdoor recreation and leisurely activities.