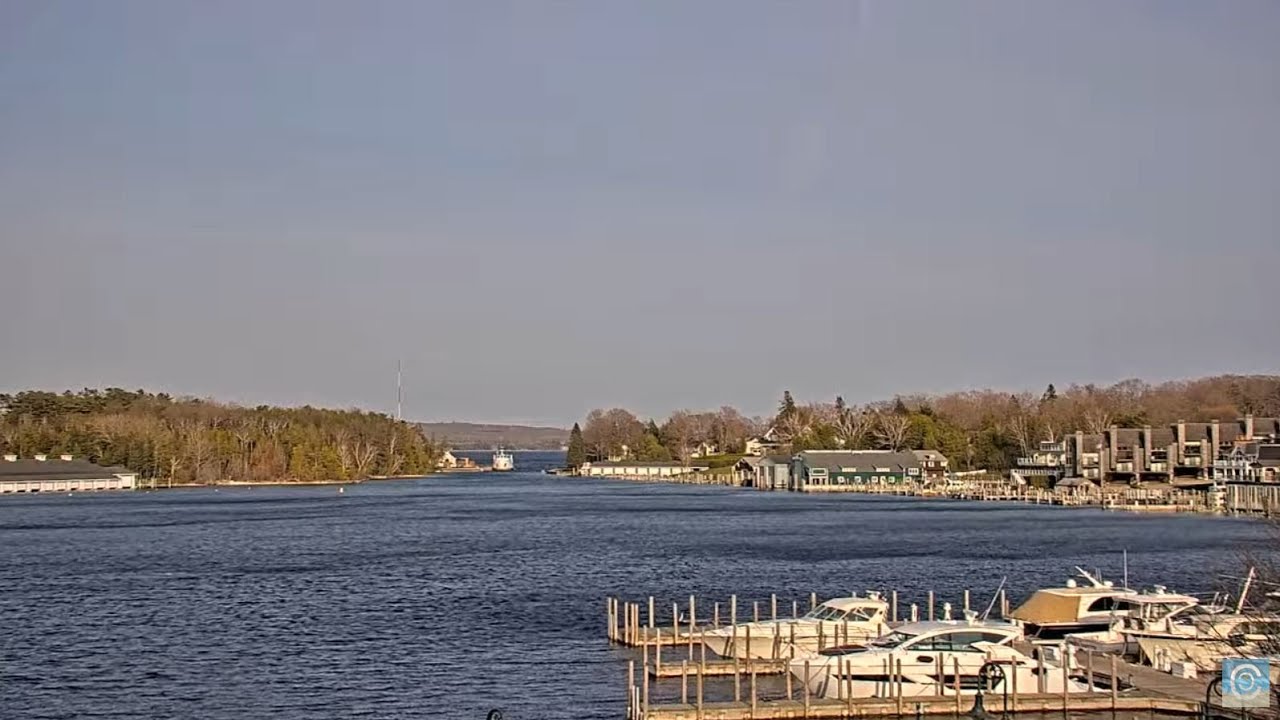 Round Lake Webcam
Scenic webcam view of Round Lake
Round Lake is a small, natural lake located in the city of Charlevoix, Michigan, United States. The lake is approximately 660 acres in size and has a maximum depth of 66 feet. Round Lake is connected to Lake Michigan by the Pine River channel, which runs through downtown Charlevoix and provides a natural harbor for boats.
Round Lake is a popular destination for boating, fishing, swimming, and other recreational activities. There are several public access points around the lake, including a public boat launch and a marina. The lake is home to a variety of fish species, including lake trout, smallmouth bass, walleye, and northern pike.
In addition to its natural beauty and recreational opportunities, Round Lake is also known for its unique architecture. Many of the homes and buildings around the lake were designed by architect Earl Young, who is known for his whimsical, "storybook" style of architecture. These homes, which feature sloping roofs, rounded edges, and stone exteriors, are a distinctive feature of the Charlevoix area.
Overall, Round Lake is a beloved destination for residents and visitors alike, offering a picturesque setting and a wide range of recreational and cultural attractions.