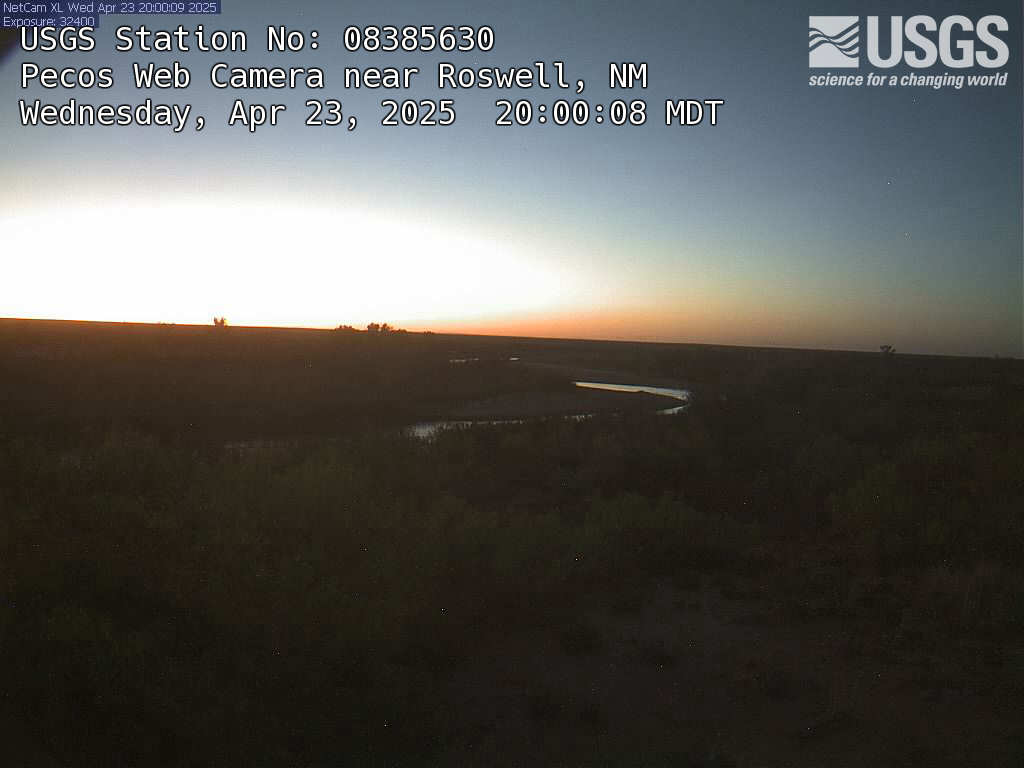 Roswell New Mexico Webcam
The Pecos River is a major river in the southwestern United States that flows through New Mexico and Texas. It originates in the Sangre de Cristo Mountains in northern New Mexico, and flows southeast for approximately 926 miles before emptying into the Rio Grande near Del Rio, Texas.
Near Roswell, New Mexico, the Pecos River is a popular destination for fishing, boating, and other outdoor recreational activities. The river runs through the Chihuahuan Desert, which is known for its unique flora and fauna, including cacti, lizards, and desert birds.
The Pecos River near Roswell is known for its clear and cool waters, which are home to a variety of fish species, including trout, bass, and catfish. The river is also popular for kayaking and canoeing, particularly in the spring and early summer when the water levels are highest.
In addition to its recreational opportunities, the Pecos River has a rich cultural and historical significance. The river played an important role in the development of the American Southwest, serving as a transportation route for Native American tribes, Spanish explorers, and American settlers. The Pecos National Historical Park, located near the river in northeastern New Mexico, is a popular destination for visitors who want to learn more about the region's history and culture.
Overall, the Pecos River near Roswell is a scenic and peaceful destination that offers a wide range of outdoor recreational opportunities, as well as a rich history and cultural heritage.