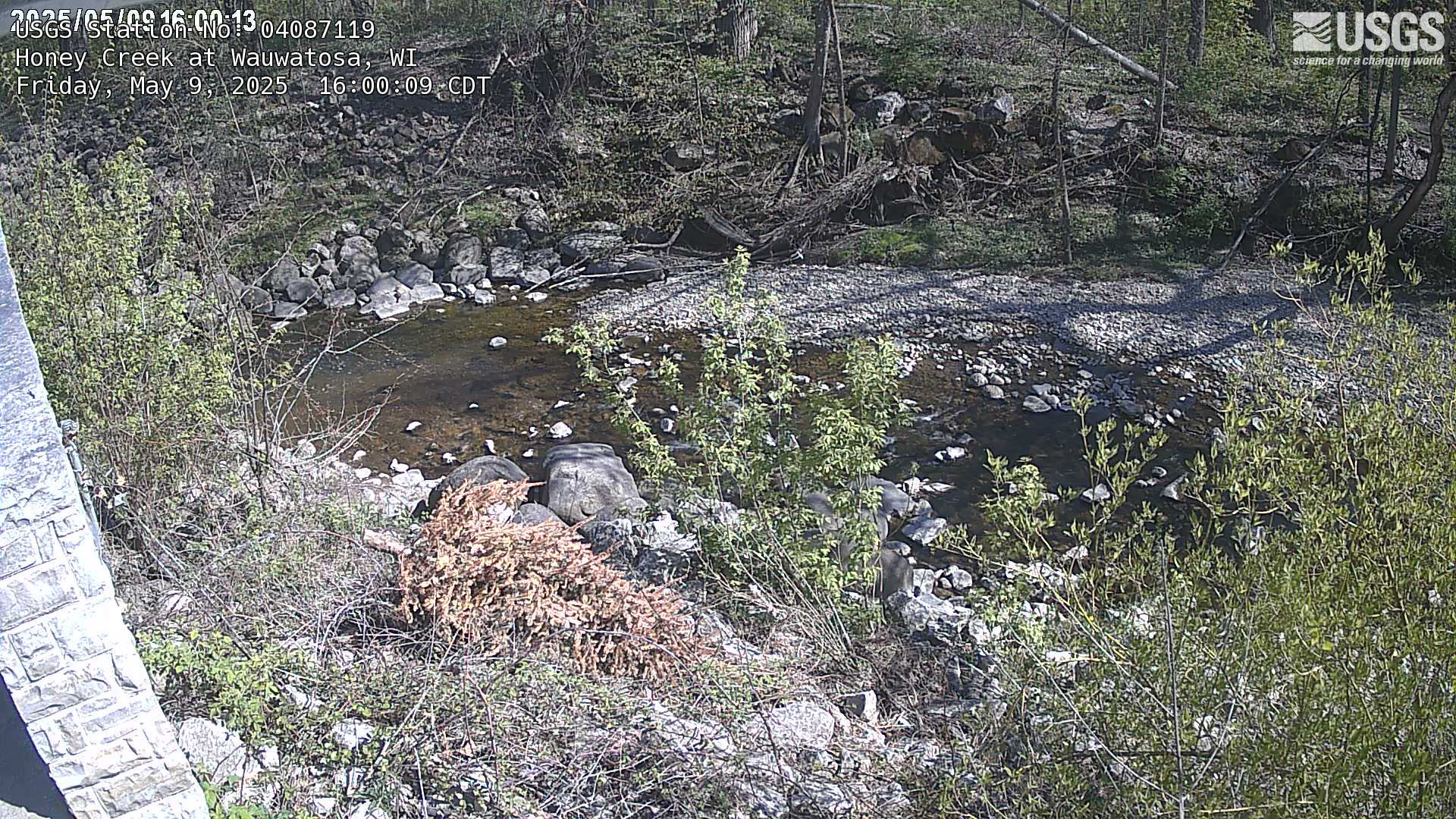 Webcam in Wauwatosa, Wisconsin
Honey Creek webcam with views of the small creek from the USGS.
Honey Creek is a small unincorporated community located in Walworth County, Wisconsin, USA. It is situated in the southeastern part of the state, near the border with Illinois, and is part of the town of East Troy.
The community is named after Honey Creek, a small stream that runs through the area. The creek flows into Lake Beulah, which is located just to the north of Honey Creek. The area is known for its natural beauty and recreational opportunities, including boating, fishing, and hiking.