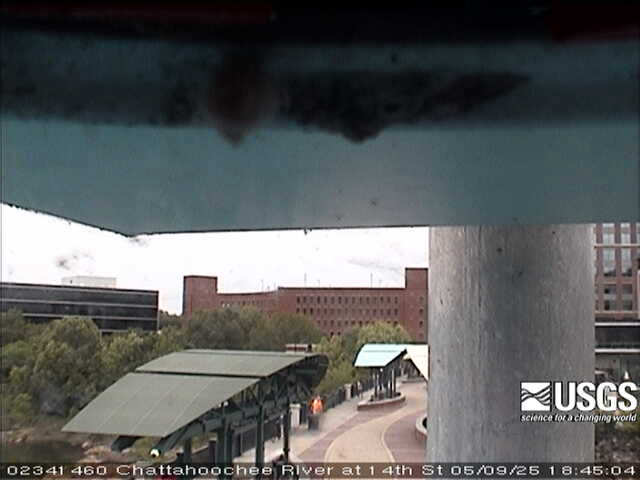 Chattahoochee River Webcam
Columbus, Georgia Webcam at 14th St
Webcam view of the Chattahoochee River in Columbus, Georgia
The Chattahoochee River in Columbus, GA is a popular destination for outdoor recreation, offering opportunities for fishing, boating, kayaking, and rafting. The river runs along the eastern edge of Columbus and serves as the border between Georgia and Alabama.
One of the main attractions in Columbus along the Chattahoochee River is the Whitewater Express, a whitewater rafting course that features the longest urban whitewater rafting in the world. Visitors can take a guided rafting tour of the course, which includes over 5 miles of rapids ranging from Class I to Class V. The course is open to both experienced and novice rafters, and all necessary equipment is provided.
In addition to rafting, the Chattahoochee River in Columbus offers opportunities for fishing, with species such as bass, catfish, and crappie commonly found in the river. There are also several boat ramps along the river, making it easy to launch boats and explore the river.
The Columbus Riverwalk is a popular trail that follows the Chattahoochee River and offers scenic views of the river and the surrounding landscape. The trail is over 22 miles long and is popular with walkers, joggers, and cyclists.
Overall, the Chattahoochee River in Columbus, GA is a beautiful and exciting destination for outdoor enthusiasts, offering a wide range of recreational activities for visitors to enjoy.