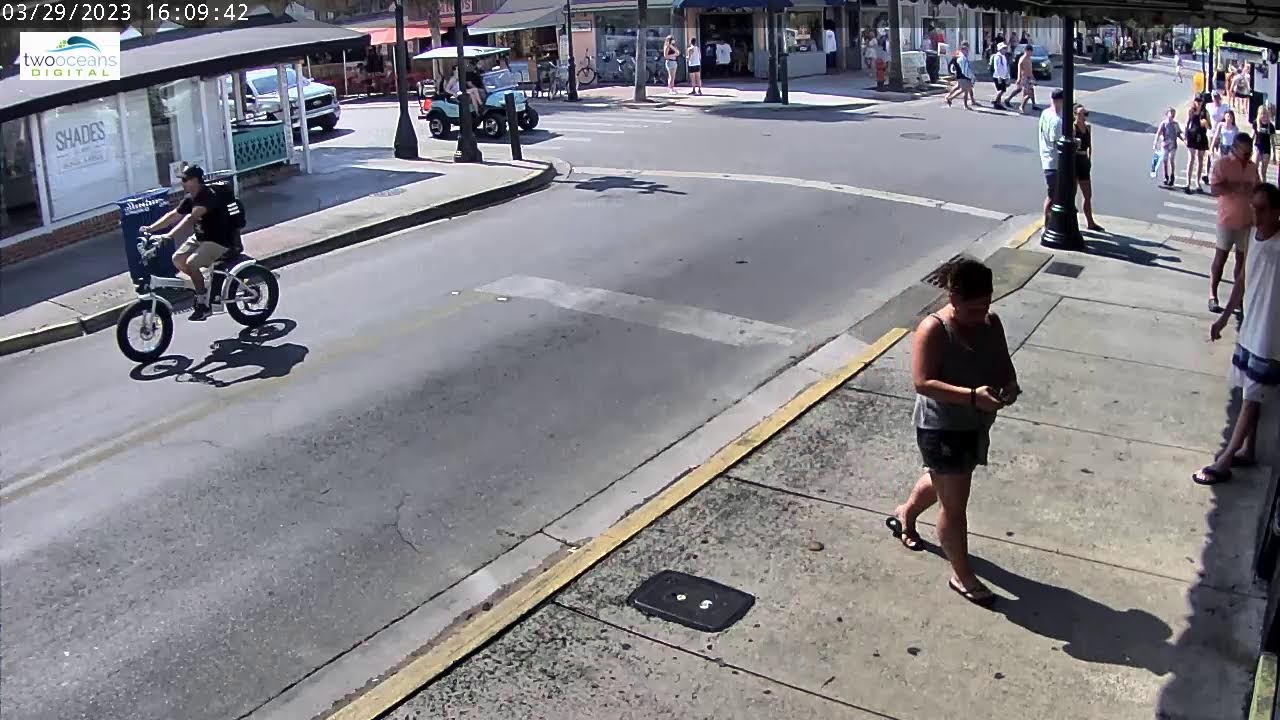 Key West Webcam – Duval Street
Duval Street is one of the most popular and vibrant streets in Key West, Florida. It is the main street in Old Town, which is the historic district of Key West. The street runs north and south from the Gulf of Mexico to the Atlantic Ocean, covering approximately 1.25 miles.
Duval Street is lined with a wide variety of shops, restaurants, bars, and entertainment venues, making it a hub of activity and a must-visit destination for tourists visiting Key West. Some of the most popular attractions on Duval Street include the Ernest Hemingway Home and Museum, the Southernmost Point marker, and the Key West Butterfly and Nature Conservatory.
The street is also known for its lively nightlife scene, with many bars and clubs featuring live music and dancing. Some of the most well-known bars on Duval Street include Sloppy Joe's, Captain Tony's Saloon, and the Green Parrot Bar.
Duval Street is also home to several festivals and events throughout the year, including the Key West Fantasy Fest, which takes place every October and features elaborate costume parties and parades.
Overall, Duval Street is a vibrant and exciting destination in Key West, offering something for everyone from daytime shopping and sightseeing to nighttime entertainment and fun.