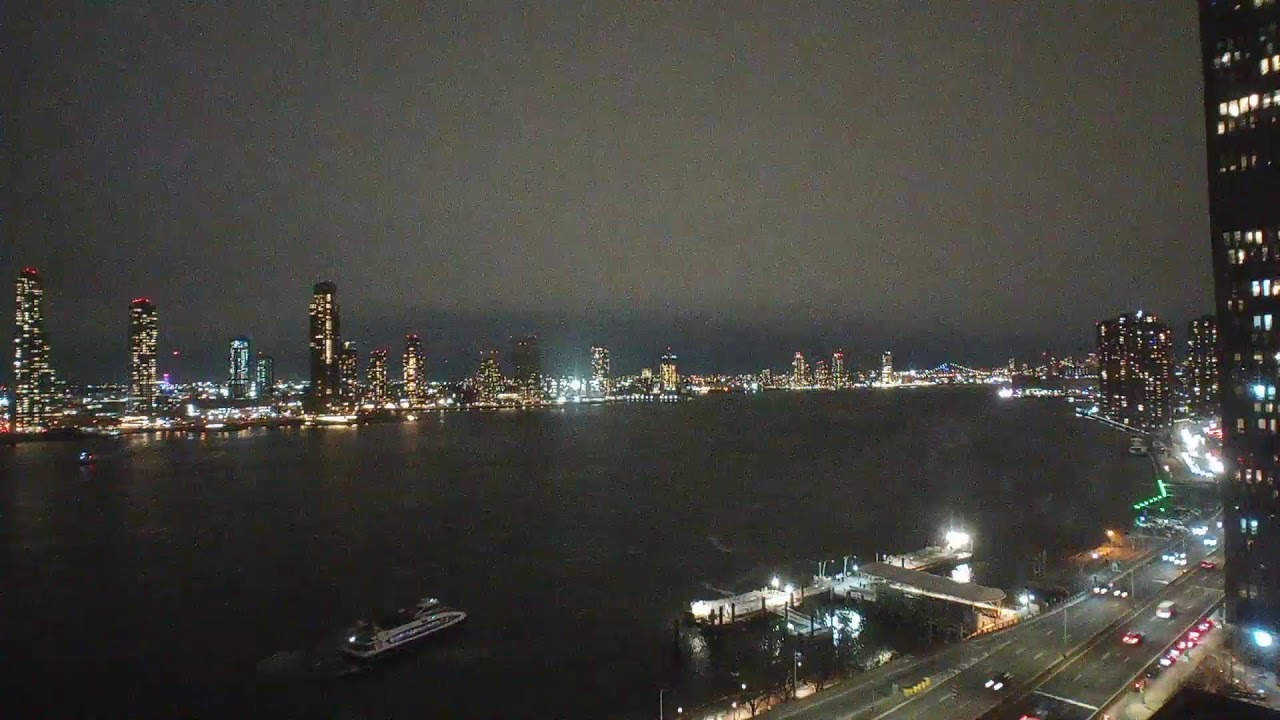 Webcam View of the East River
East River Webcam
In New York City
The East River is a tidal strait in New York City that separates Manhattan Island from Brooklyn and Queens. Despite its name, the East River is not a river at all, but rather a narrow tidal estuary. It connects Upper New York Bay to Long Island Sound.
The East River is approximately 16 miles (26 km) long and varies in width from about 600 feet (180 m) at its narrowest point to over 4,000 feet (1,200 m) at its widest point. It is fed by numerous small streams and creeks and is affected by the tides of the Atlantic Ocean.
The East River has played an important role in the history and development of New York City. It was used by Native American tribes for fishing and transportation long before the arrival of European settlers. In the 19th century, it became a major shipping channel and was heavily industrialized. Today, the East River is still an important transportation artery, with numerous bridges, tunnels, and ferry services connecting Manhattan to Brooklyn and Queens.
The East River also provides opportunities for recreation and leisure, with parks and bike paths lining its shores and offering views of the Manhattan skyline and other landmarks. One of the most famous parks along the East River is the Brooklyn Bridge Park, which stretches for 1.3 miles along the Brooklyn waterfront and includes a variety of recreational facilities and attractions.
34th Street Ferry Landing Webcam
The 34th Street Ferry Landing is a transportation hub located on the East River in New York City. It is located at 34th Street and FDR Drive in Midtown Manhattan, near the United Nations Headquarters.
The landing is served by the East River Ferry Service, which operates ferry routes connecting various locations in Manhattan, Brooklyn, and Queens. The ferry service is operated by the NYC Ferry, a public transportation system run by the New York City Economic Development Corporation.
The 34th Street Ferry Landing provides convenient access to several popular destinations in Manhattan, including the Empire State Building, Madison Square Garden, and Penn Station. It is also located near several shopping and dining options, as well as a number of parks and outdoor spaces.
In addition to ferry service, the landing also provides access to several other forms of transportation, including buses, taxis, and bike-sharing services. The landing is wheelchair accessible and features amenities such as public restrooms, seating, and bike racks.