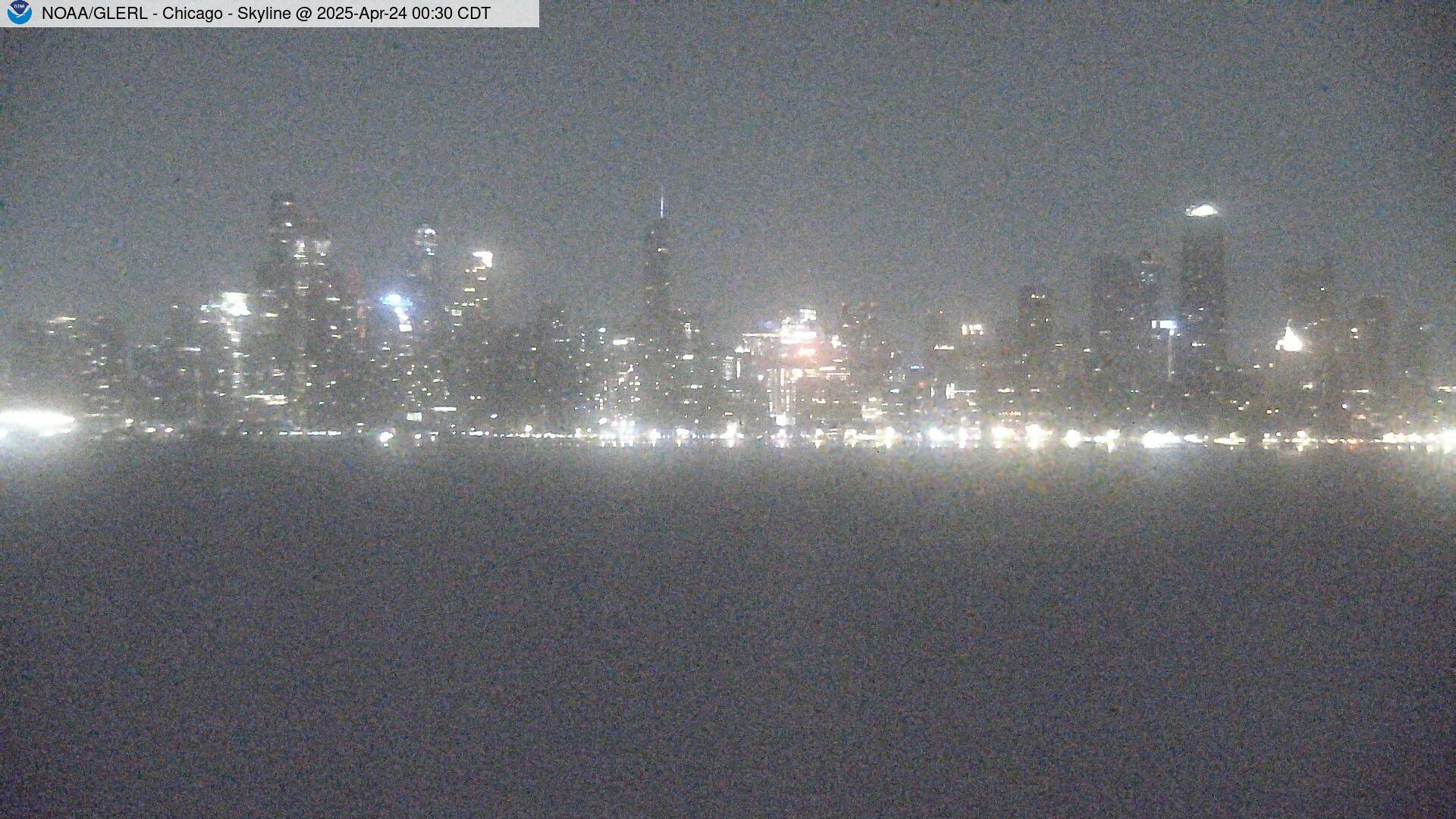 Webcam View of the Chicago Skyline
Webcam view of the city as seen across Lake Michigan. The Chicago skyline is one of the most iconic and recognizable skylines in the world, known for its striking architecture and impressive height. The skyline is dominated by several notable buildings, including Willis Tower (formerly known as Sears Tower), the John Hancock Center, the Aon Center, and the Trump International Hotel and Tower.
Willis Tower, which was completed in 1973, stands at 1,450 feet (442 meters) tall and held the title of the world's tallest building until 1998. The John Hancock Center, completed in 1969, stands at 1,128 feet (343 meters) tall and is known for its distinctive X-shaped bracing on the exterior.
The skyline also features a number of other notable buildings, including the Wrigley Building, the Tribune Tower, the Merchandise Mart, and the Marina City complex. These buildings, along with many others, contribute to the unique and dynamic character of the Chicago skyline.
One of the best ways to experience the Chicago skyline is from the water, by taking a sightseeing cruise on the Chicago River or Lake Michigan. Visitors can also get an aerial view of the skyline by taking a helicopter tour or visiting one of the observation decks on top of the city's tallest buildings.
Overall, the Chicago skyline is an impressive and iconic symbol of the city's rich architectural history and innovative spirit. Its towering skyscrapers, unique designs, and stunning views make it a must-see destination for visitors to Chicago.