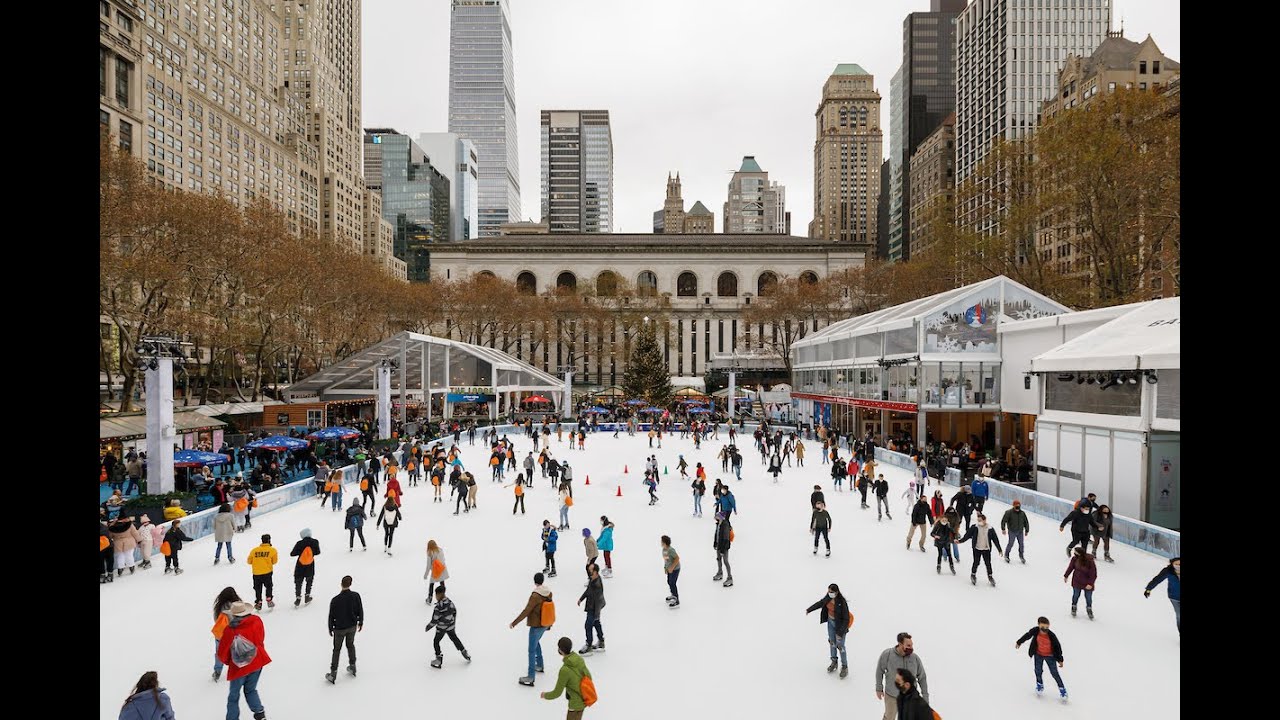 Bryant Park Skating Rink Webcam
Bryant Park in New York City
The skating rink at Bryant Park in New York City is a popular destination for locals and tourists alike, especially during the winter months. The rink is located in the heart of midtown Manhattan, between 40th and 42nd Streets and Fifth and Sixth Avenues.
The skating rink is open from late October to early March each year, weather permitting. It is a 170′ x 100′ oval-shaped rink and is free to use, although there is a fee to rent skates if you don't have your own. Skating lessons are also available for an additional fee.
The rink is surrounded by picturesque views of the city, including the New York Public Library, the Empire State Building, and the skyscrapers of midtown Manhattan. There are also several food and beverage options nearby, including a seasonal pop-up restaurant and bar on the rink's upper level.
In addition to ice skating, Bryant Park also offers a variety of winter activities, such as a holiday market, live music performances, and movie nights. The park is also home to several other amenities, such as a lawn area, gardens, and a carousel, making it a popular year-round destination for both locals and visitors to New York City.